After 4 and a half years of construction, City Hall Station in NYC was opened on October 27th, 1904.  This terminal was the original southern station of the very first line of the New York City Subway Station, then known as the "Manhattan Main Line."  On Opening day, more than 15 thousand people were issued passes for the first series of rides from the station.  At exactly 2:35 PM, the first train took off from City Hall with New York's Mayor McClellan at the controls.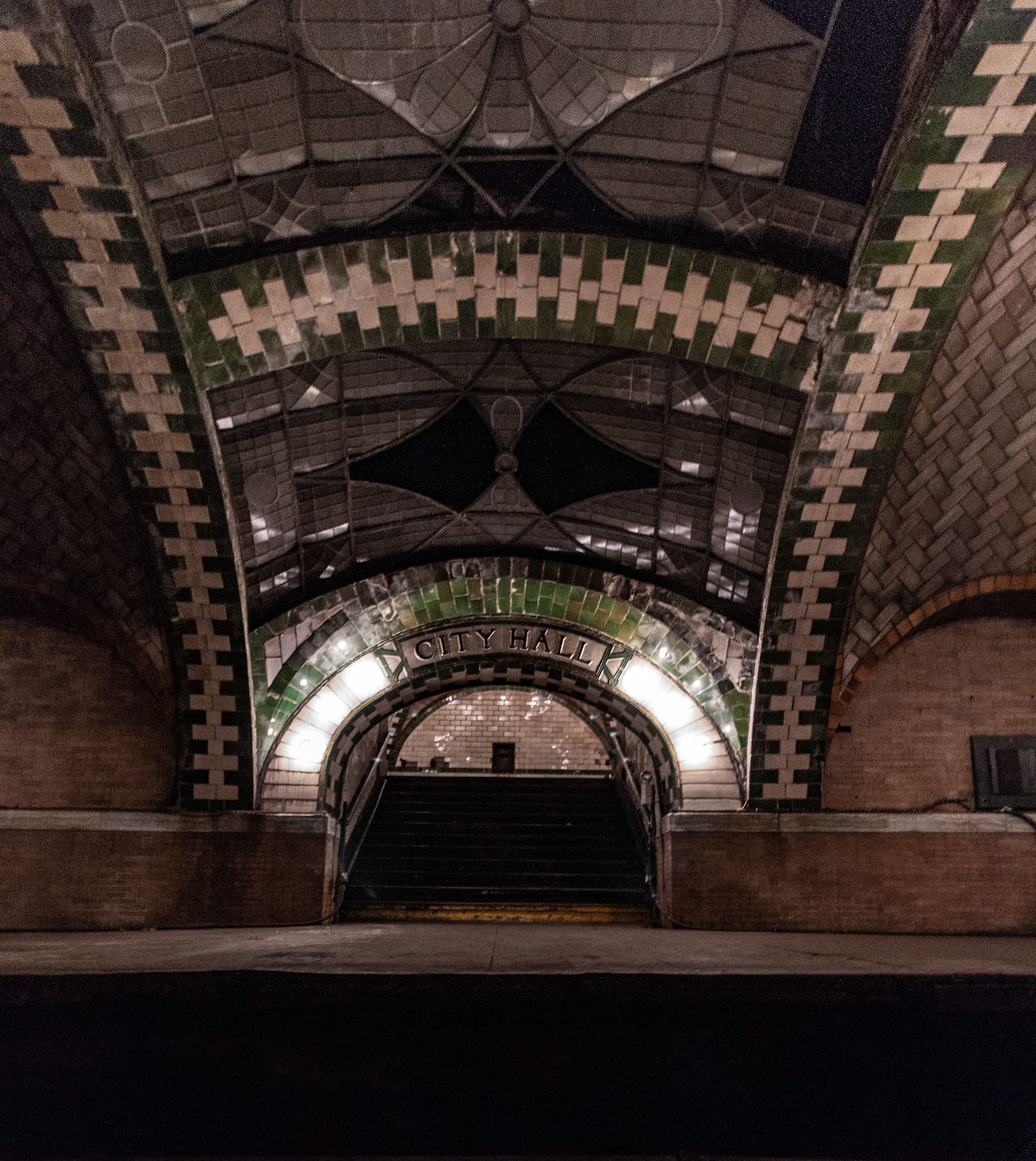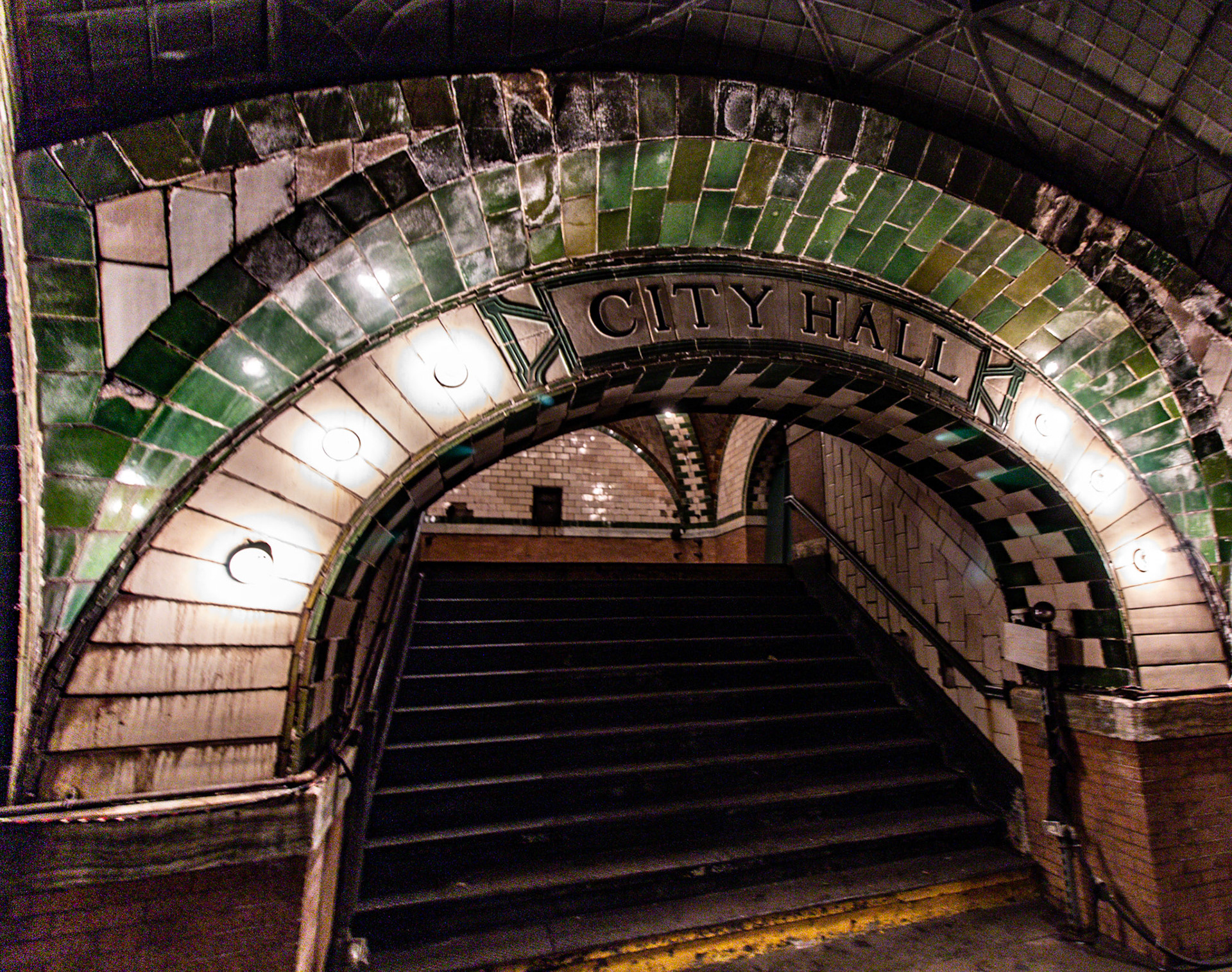 City Hall station was designed by Rafael Gustavino, using his patented "Tile Arch System."  These famous arches can be spotted in many places around NYC, including the Ellis Island Registry Room, Grand Central Terminal, and the entrance to the Chambers Street Subway. The Station was originally lit up by iron chandeliers and 3 skylights (one of which is depicted below).  During WW2, the skylights were blacked out with tar for safety.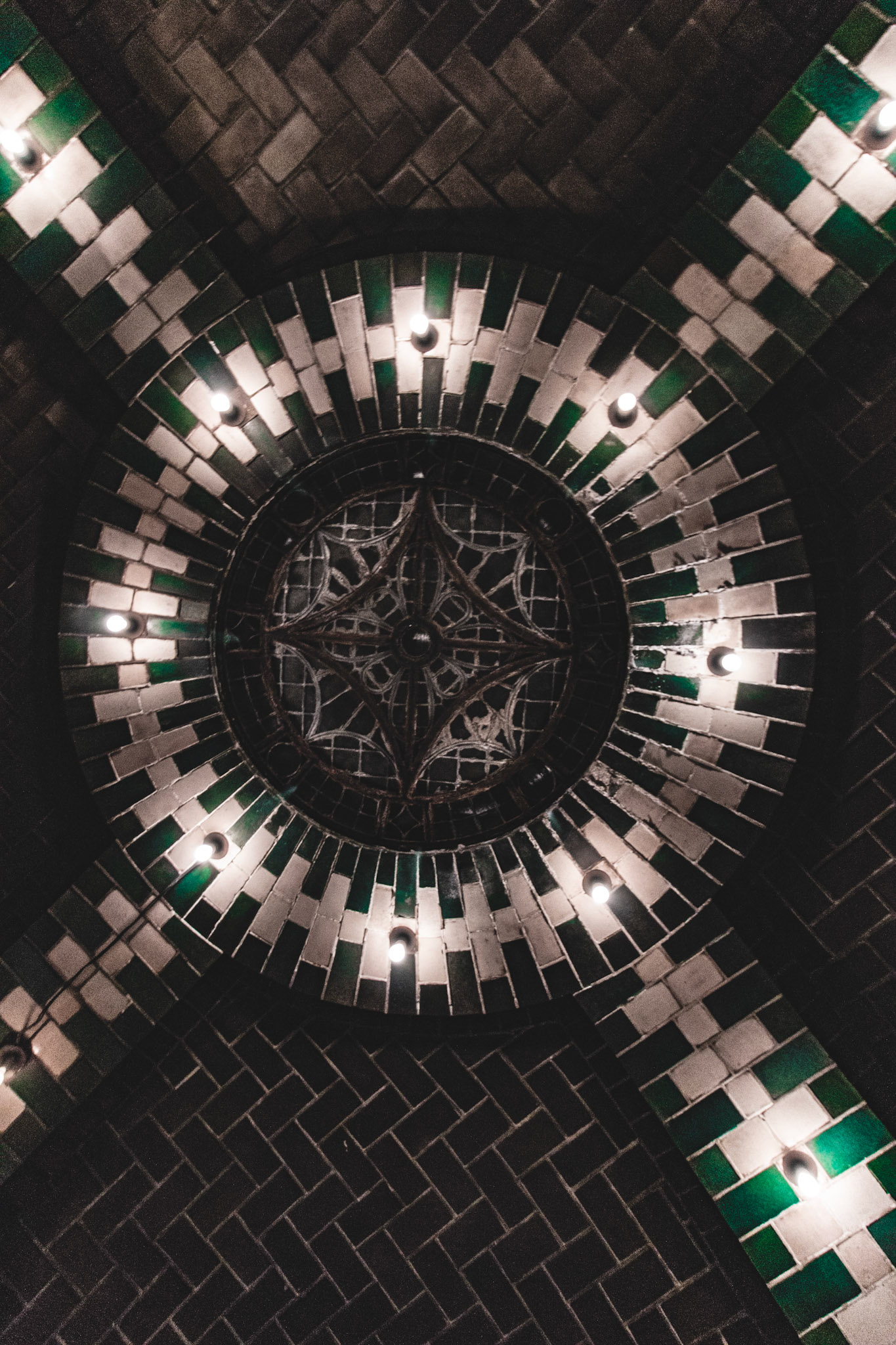 As overall subway ridership increased in the 1940's and 50's, the new subway trains were extended, requiring longer platforms.  City Hall Station was built on a tight curve (as shown below), making it incompatible with these new trains. It was also a short walk from the much busier Brooklyn Bridge-City Hall Station (also known as Chambers Street), which offered more frequent rides and a wider variety of subway lines. The city closed the doors to City Hall Station in December of 1945.  Today the loop serves the 6 train as it turns back uptown, meaning you can view the station if you stay on past the last stop.