Within the depths of one of Connecticut's poorest areas lies a forgotten theater, reminiscent of the city's former glory. Sitting derelict in downtown Bridgeport, Loew's Palace Theater serves as a constant reminder that the notably dangerous city was once thriving as Connecticut's industrial capital.
Constructed in 1922 by Italian born theater mogul Sylvester Poli, the Palace lies within a 13-acre building complex, adjacent to the Savoy Hotel and parallel to the Majestic theater. Seating 3,642, the Palace was once the largest theater in Connecticut. Designed by architect Thomas Lamb, the theater was lined with frescoes, gilded moldings, glass chandeliers and superior craftsmanship.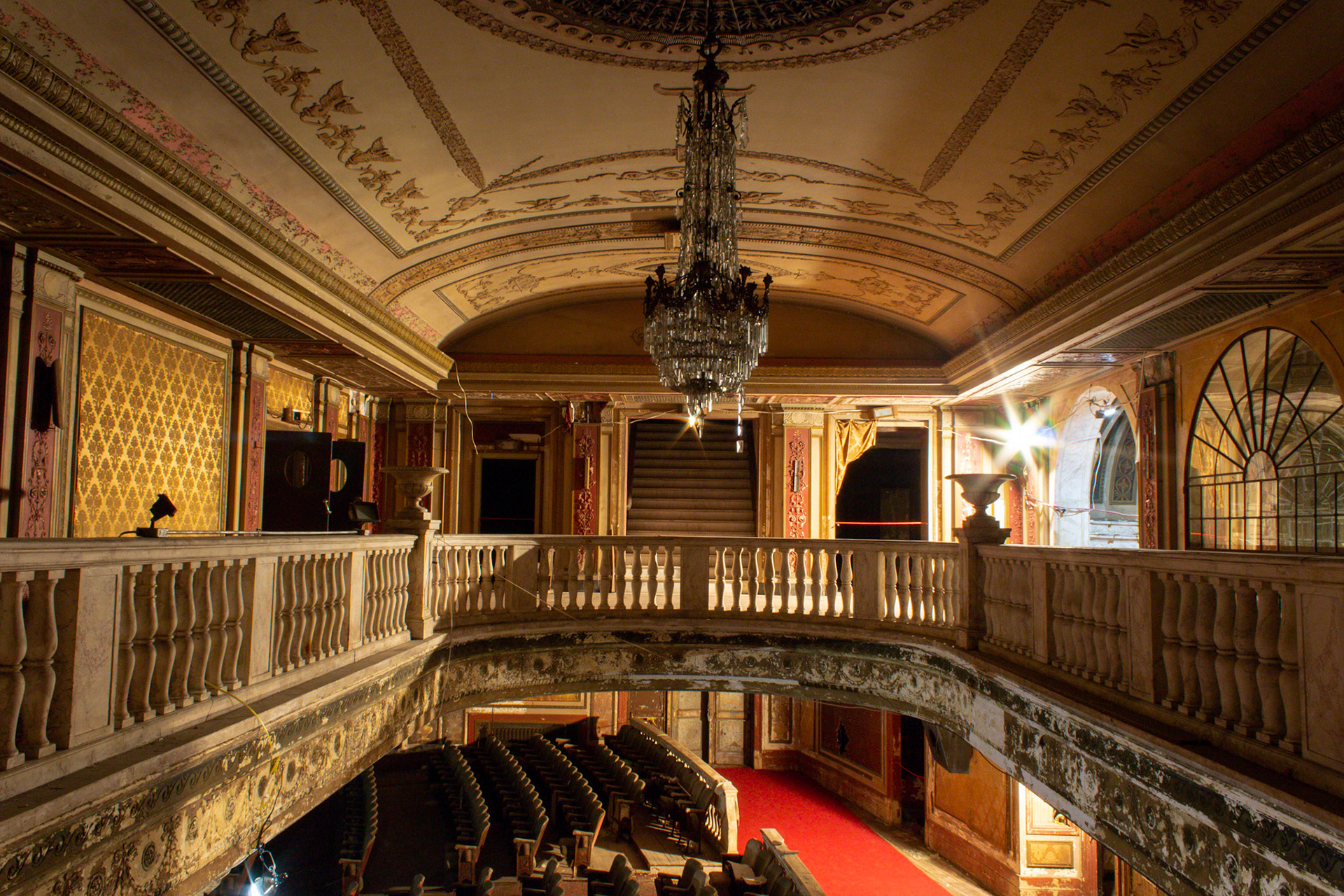 Originally known as Poli's Palace, the theater hosted vaudeville acts and silent movies until it was sold to the Loew's chain in 1934, changing its name to the Loew's Poli (and later the Loew's Palace), where it would begin showing major motion pictures.  Due to a decline in traffic to the city, and major decreases in ticket sales, the Loew's corporation sold the theater in 1970. The Palace held adult films before the doors permanently closed in 1975.
After the final curtain call hopes remain high for the since decaying theatre. It is now listed on the National Register of Historic Places and has provided a set for a variety of Hollywood movies. In July of 2017, the city of Bridgeport announced that Exact Capital Group has been put in charge of the restoration of the theater as part of a $400 million redevelopment project.  It is unclear when the renovations will begin.